Philip B. Freed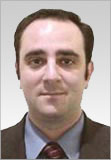 Philip B. Freed
MS MPA-C
Philip Freed, Principal Consultant and Partner for CMEDDS Holdings, LLC, is a consultant for medical institutions throughout the U.S. He has developed educational matrix programs utilized by leading medical device companies and created CMEDDS to transition these programs to EMS, Fire and Law enforcement. His team works closely with local, state and private resources to design individually tailored, easily implemented, step-by-step plans to train administration and staff to deal with natural or man-made disasters. Mr. Freed has worked with startup medical device companies to provide guidance on launching their businesses and obtaining angel/series A-C rounds of funding.

Mr. Philip Freed graduated from Cornell University Medical College as a Physician Assistant and Surgeon Associate, and completed his Master's Degree at the University of Nebraska. He served as an Emergency Care Instructor in ACLS, BCLS, PALS, and NALS at Cornell University Medical College and New York - Presbyterian Hospital, as well as Department Coordinator for Montefiore Medical Center at the Albert Einstein College of Medicine. From 1999-2001, he was Chief of Cardiovascular Services at Lenox Hill Hospital. Philip has been working within the medical device sector since 2001 with start-up and fortune 500 companies working in corporate leadership on FDA quality management systems (QMS) remediation.

Mr. Freed has appeared on national news broadcasts with Lester Holtz, Leslie Stahl, and Bryant Gumbel as well as local media outlets when he was a spokesman for the American Heart Association.